More Light?
Every Master Mason aspires to attain the summit of Ancient Craft Masonry.

It is a peculiarity of the York Rite, whether intended or not by its authors, that the movement of the degrees is often historically reversed; so that as we apparently go forward in regular progression, the knowledge and light gained reflect backward upon the path we have traveled before, and degrees that seemed complete when we took them are found to require the explanation of the subsequent degrees before they can be fully understood.

Continue Reading
Welcome!
Most Illustrious Grand Master, Reese L. Harrison, Jr., welcomes you to the Official Web Site of The Grand Council of Royal and Select Master of Texas.. Please take your time while browsing our pages and come back as often as you like. Telling you about Masonry in general, and York Rite Masonry in particular is our goal.
If you have an interest in joining our great fraternity, contact any York Rite member. To find a York Rite companion just ask at your local Masonic Lodge. He'll be glad to provide you with a petition for the degrees of York Rite Masonry and help you fill it out. The only requirement is that you be a Master Mason in good standing with your local Masonic Lodge.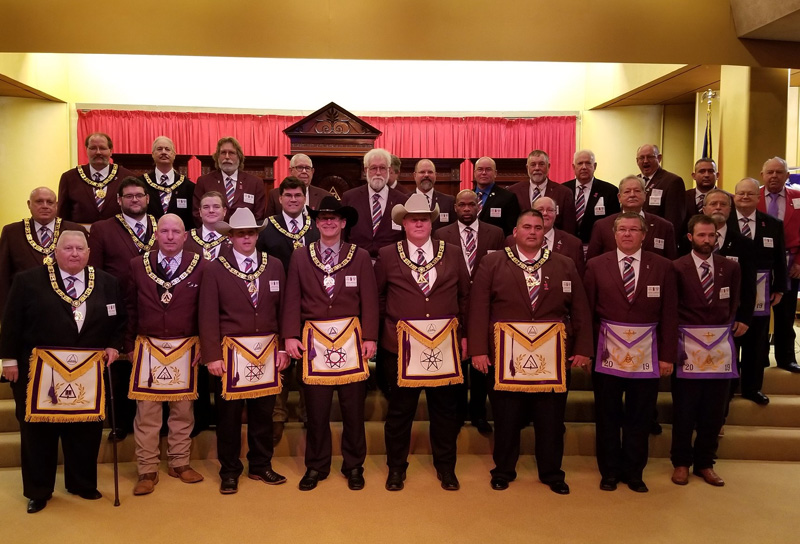 ---
Grand Council of
Royal and Select Master of Texas

715 Columbus Avenue
Waco, Texas 76701
Tel: 254-753-6721
Fax: 254-753-3432
Contact the Grand Recorder

Mailing Address:
Attn: Grand Recorder
P. O. Box 296
Waco, TX 76703-0296
About Us
A philosophic system so extensive as Freemasonry cannot be completed in just three degrees. As great empires, towering Cathedrals and influential institutions are not completed in one generation, neither can we expect to complete our Masonic education in just three fundamental degrees.
The degrees and orders of the York Rite are conferred by local councils, Councils and Commanderies in the intimate setting of local lodge rooms, with the added dramatic benefits of live theater. In addition, festivals are called from time to time at announced locations where all the degrees and orders can be received in one day, or during a weekend.
The York Rite is open to all Master Masons who have been Master that have passed their proficiency in the third degree of Masonry; and to all Scottish Rite Masons who have not yet become Companions and Knights of the York Rite.
Continue Reading